MIDGET MAJOR AAA KINGS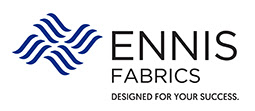 Giving Back at the Strathcona Food Bank
---
On Saturday, November 4th, the SPKAC MAAA Kings helped out at the Strathcona Food Bank by moving start up food from the Food Bank to the Christmas Bureau Depot. Trucks were loaded up at the Food Bank and then unloaded at the Christmas Bureau Depot. Great job gentleman!!
A message from the Food Bank...
Thank you so much for all your help today helping us to move 3 large truck loads of food from the food bank to the Christmas bureau depot. What a great bunch of young men. Very hard working and very polite. Would have the honour of working with all of you anytime.
Thank you again.
Judy Gray
Chairman, Board of Directors
Strathcona Food Bank
Director, Strathcona Christmas Bureau